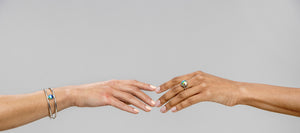 CLIENT REVIEWS
At Arapawa Blue Pearls we genuinely love sharing our experience, from how to make the most of your visit to Arapawa Island to how we farm the unique Abalone-Paua. As we are a family business, it is always great fun hosting Pearl Tours for our clients' families too.
Thanks for your time with us and your kind words


We cannot wait to meet you again soon!
IT WAS THE BEST PLACE TO STAY!
Great accommodation, fantastic food, open-hearted and friendly hosts, beautiful sunrises, and gorgeous views. A fantastic place for a relaxing holiday!

I love my jewelry- I wear it all the time! Thank you for such a great place to holiday!

Sandi
STUNNING JEWELLERY
Just wanted to let you know how happy I am with my stunning new "Arapawa Blue Pearl" jewellery.

I especially LOVE the silver ring with the blue pearl & silver paua pendant/necklace.

I really don't want to take them off! They are so beautiful! I receive compliments every time I wear them, and I'm more than happy to share the story of where I brought them from.

Looking forward to our next visit at your home stay, and more exciting jewellery purchases.

Kind Regards, Katrina Beveridge
OUR STAY AT GUNYAH
We had the pleasure of being hosted by Antonia and Mike in one of their Arapawa houses "Gunyah", celebrating a 50th Birthday with family and friends and what a special occasion it was.

Antonia and Mike made us feel so welcome from the moment we berthed wharfside to waving goodbye at the end of our trip. Gunyah was well equipped with everything you needed, with plenty of space for everyone and an epic view of Whekenui Bay.

We had access to their transport vehicles and tenders, which made the logistics of catering to our activities over the weekend seamless. Antonia and Mike greeted the birthday girl with a lovely bottle of wine, which was a lovely surprise and the effort made to go above and beyond was well appreciated.

The Blue Pearls Paua Tour is a fabulous add on activity and educational for all ages. Antonia opened up her home to us and while we indulged in her delicious home baking she told stories of how her and Mike came to own Arapawa Homestead and the evolution of farming Blue Pearls.

After the tour through the Paua farm and Jewellery Shop, Mike introduced us to their pet eels which the kids found fascinating and couldn't believe how tame they were. A trip away to Whekenui Bay is a must for everyone, for all the family or a romantic weekend away with your partner.

Highly recommended and cannot wait to return again one day. Thank you Antonia and Mike for a remarkable weekend and memories made for a lifetime.

Kind Regards, Connie
THANK YOU
For the incredible tour and visit to Arapawa Blue Pearls. The experience was worth every minute of the fun boat ride out to the pearl farm and back to our Celebrity ship.

The hospitality was first rate, the learning experience about the pearls informative and well laid out conducted by qualified staff. Viewing the abalone life cycle which produces the pearls in three to five years was a highlight. The final jewelry products are stunning, original, of beautiful quality, and very unique.

We shared this experience with family and friends, encouraging them to plan a visit if traveling to New Zealand. Of all the experiences and locations we visited during our New Zealand and Australia travels this excursion was at the top of the list.

Rhonda Reich, Canada
BEST CUSTOMER SERVICE
My wife and I have been fortunate to have visited many parts of the world.  We have purchased some beautiful jewellery that my wife treasures during our travels. However, it transpires her firm favourites were found right here in New Zealand.

Last year, as a birthday present, I purchased a teardrop blue pearl necklace. She was immediately taken with it and wore it constantly.
So, this year's birthday choice was easy: I wanted matching blue pearl earrings for her! The result is stunning, with friends and family constantly commenting on how attractive they are and inquiring about the source.

I dealt remotely by phone and email with Antonia with both purchases; she was simply amazing! We all know the delivery issues created by Covid during the last months. Antonia re-wrote the book on professionalism and how to provide the very best customer service.

I can genuinely recommend both the beautiful Arapawa pearls collection, which given my experiences, will delight any recipient, combined with an excellent company to deal with.

So, gentlemen, if you're like me and always struggle to think of the following Christmas or birthday present, contact Antonia Radon. I'm sure she will help you choose something that will make life simple for you and provide a beautiful gift that your partner will treasure.

M. Brown, Hamilton East, New Zealand
THE BESTEST PLACE!
"Welcome to our slice of Paradise" is what captured us on the website. Whekenui Bay will remain a special place in our memories.

The accommodation and hospitality provided by Mike and Antonia is second to none. Whether you are into walking, spearfishing, fishing or just plain relaxing this is the place to visit.

The history of the place is special and the Radon's on-land paua farm and paua pearl business is well worth seeing. The pearls are amazing and the special person in my life now wears a beautiful pendant which everyone comments on.

Thanks Mike and Antonio for your generous hospitality...we will definitely be back!

Murray and Janette
WHAT AN AMAZING SPOT!
With the Cook Strait on your doorstep and being able to jump off on the jetty for a refreshing dip in the morning we loved getting away just the two of us. The hike around your property was unique and great to have it all to ourselves. We also loved the beautiful beach and felt right at home in the Beach House. Catching fish for our dinner on the way home rounded off a lovely getaway.

Stuart and Heather Barnes
I HAD FOUND PARADISE
I was lucky enough to take an excursion from our cruise ship to the Arapawa Blue Pearls and had the most fantastic day. When I stepped onto their dock, I felt I had found paradise. The family was kind and even welcomed us for the most delicious goodies into their home. The grounds are beautiful with lots of beautiful plants, flowers, and animals (even a free-roaming white horse!).

I learned so much about the gorgeous shells that produce the beautiful pearls, and I remember that fantastic day every time I look at my stunning Arapawa Blue Pearl ring! Best day ever, and I can't wait to go back again!

Kris Hendrick , Arroyo Grande, California
GORGEOUS EARRINGS
I got myself an amazing, beautiful gift from Arapawa Blue Pearls. Just the way the earrings look and just how gorgeous they are... it caught my eye.

Michelle, Alaska
HAPPY SMILING FACES
So lucky to have the Take it Easy Tours team travelling with us on day two of the South Island High Country Tour. They took a private charter vessel to the Paua Pearl Tour with Arapawa Blue Pearls. Showcasing a brilliant Marlborough day, beautiful blue sky, calm waters, and happy smiling faces.

Beachcomber Cruises Crew
EXQUISITE PEARLS
I have had the privilege of staying on Arapawa Island, home of the beautiful Arapawa Blue Pearls. I watched the amazing process from the sea to production and am thrilled to own a precious piece of jewellery uniquely designed to showcase these exquisite pearls!

Adrienne
OUR STAY
We stayed at the Arapawa Beach House for three nights In April. It was planned as one of the highlights of a trip for myself, three teenage sons and one girlfriend to the top of the South Island and certainly didn't fail to deliver.

The location is stunning and we were able to catch ample fish from the jetty, boys could free dive and there were many options for exploring the countryside on foot. Antonia was extremely helpful pre arrival with our booking and additional information as we boated there. Her and her family were super friendly hosts respecting our privacy whilst having an open door policy if we needed anything.

The accommodation was immaculate and comfortable, everything we needed was there. I feel fortunate to have been able to share that experience with my family.

Erin Train
LOVELY DAY
Mike and Antonia, I would like to thank you and your family for such a lovely day at Arapawa sea farm. We all had an enjoyable day we will remember always.

Margaret and Sisters
Little Colonsay / Beach House
A fantastic house in the most perfect setting. Ideal for any keen fisherman/diver and a great place for active kids to explore. We thoroughly ejoyed our stay, we'll be back.

Simeon
I don't buy jewelry very often
I had a good reason to approximately 40 years ago when I got married and brought my future wife a beautiful ring. About 10 years after that, I brought her a mother child necklace she didn't really wear jewelry much, so there was no need to buy much.

And then my dad and I traveled to New Zealand to visit our fishing friends from Bristol Bay, Alaska Mike and Antonio and their beautiful family, Jacob, James, and Sara. We were privileged to be able to stay with them, feasting on fresh lamb, paua, and the fresh bread Antonia would turn out with the most amazing butter and peanut butter locally produced.

We got to see firsthand all that went into the making of a pearl: Diving to capture the adolescent paua; putting them in growing tanks with sloshing water replicating wave action every few seconds to keep them alive; Harvesting of kelp to feed them for a couple of years!! And then harvesting a vast array of pearls from these amazing shells of varying shades of greenish to blue.

My marriage of 34 yrs ended in 2016. I have been dating Miriam for the past 3 yrs. When I came home from Alaska, this summer I brought with me the most beautiful, earrings, blue, to match her eyes.

Dave Rogotzke, Duluth, Minnesota
ANTONIA AND MIKE WERE THE PERFECT HOSTS
I have been to Arapawa Island and the sea farm several times, and the beauty of the island, its vast hills, and sheep always amazes me. It's paradise.

Our rooms were comfortable and spacious, right by the water on one side and sheep on the other.


Sue loved the blue pearls and the gift shop.


I enjoyed hiking to the old whaling camp and the views. The sea farm is fascinating, especially the knowledge and experience the Radon's have and share when it comes to Abalone- Paua.

The Eels in the stream were so ugly but so fascinating at the same time.

The boat trip to the island makes it feel so remote and peaceful.
 Antonia and Mike were the perfect hosts and made us feel like part of the family.

Glenn Mikkelsen, Artic hunter
THE PEARL ITSELF, THE DESIGN AND WORKMANSHIP WERE ALL FIRST CLASS
I am thrilled with my purchase of the beautiful Koru ring. The pictures of the ring on the website were accurate (I loved the way I could clearly see the exact colour & quality of the pearl); the pearl itself, the design and workmanship were all first class.

Antonia was so helpful and prompt with her correspondence. It was such a pleasure dealing with her!

The ring was resized perfectly, packaged nicely, and arrived quickly. To have such a gorgeous blue pearl and handmade ring from NZ is very special. Thank you to all involved!

Adrienne
MANY THANKS
To Mike and Antonia Radon for hosting our visit to Arapawa. We had an amazing time learning about all things pāua. Mike and Antonia were exceptionally gracious hosts, generous with their time, knowledge, and hospitality. Pāua (and abalone in general) clearly are a passion for them both, and we felt extremely fortunate to be able to learn from them.

The little beach house was great to stay in, super comfortable with all the amenities one could ask for and some awesome views out over the bay through to Tory Channel. Some epic photos and pictures on the walls spoke a little to the interesting history of the place. And a great location to see a clear night sky. Pretty spectacular! Dinners with Mike and Antonia were also pretty spectacular. Food fresh from the garden or from the sea, with dessert and stories of their years fishing and traveling to boot. We left every meal vowing to run/walk up one of the hills the next day to make up for over-indulging (but we never did...). Hopefully we get another chance to visit Arapawa and the Radons again in the future.  

Special mention to River the pup, who added extra entertainment value to our stay with her general enthusiasm for life.

Gaya & Adam, Otago
OUR THIRD STAY
We recently completed our third stay at Arapawa Homestead (10 days) The Beach House is the perfect location to get away, enjoy the serenity and truly relax. The house is settled right on the edge of a fresh water stream taht flows into the ocean a mere stones through away. The house is fully equipped with everything you need.

During the inclement weather Cyclone Gabrielle served us,we tried our hand at making bread rolls and savoury scones. We love the contrasts in weather, the sun rises and the beautiful deep emarald sea.

Catching fish off the jetty delivers dinner for the next evening which is very satisfying. There is plenty to explore and Mike and Antonia are great hosts. 

We will be back next year.

Regards Don and Trene Beveridge, QLD, Australia
EVERY YEAR
I plan adventure trips for a group of mountain bike buddies & myself, a group that we call the Thirsty Thursdays as we ride on Thursday nights and a beer is always good to debrief with after the ride.

Something I've always wanted to do is bike across Arapawa Island but never thought it would be possible, but after contacting Antonia and Mike at Arapawa Homestead they welcomed us with open arms and gave us the contacts of other farm owners that we need to gain the permission should we wish to travel beyond their boundaries. After a few phone calls, the friendly neighbours all granted us access and the trip was on!  

What a great experience and amazing country to ride on, they accommodated 18 of us easily with plenty of room and comfort, a campfire on the beach with fresh seafood that we caught on the day and a cold beer to debrief was gold! This trip gave us all memories that we'll talk about for many years to come!  

Thank You Antonia and Mike, you have a special place with incredible views and we're grateful that you share this with anyone willing to explore!

Regards Greg & the Thirsty Thursdays
BEAUTIFUL PEARLS
Thank you, Arapawa Blue Pearls! It was lovely to meet you all and learn about the timely process of making these beautiful pearls. I shall treasure this piece.

Angela Bullen, Waikato
A LOVELY SURPRISE
My husband gave me a pearl necklace from the Arapawa Blue Pearls collection as a special anniversary present – the handcrafted sterling silver Paua shell with the beautiful blue pearl is stunning, and it was a lovely surprise - made more special because we have stayed on the island and have seen the gorgeous jewellery available and know the stories behind the pearls and all the work that goes into producing them. I feel very spoilt!

Our families have come together several times to stay in this wonderful part of New Zealand, and hopefully, we will have many more holidays there. Our hosts were brilliant and could not be more helpful. We enjoyed the walks, fishing, diving or just chilling out and relaxing. The isolation of Arapawa just adds to the adventure!

Shiree Chipp
A PRIVILEGE
I felt very privileged visiting Arapawa Homestead Accommodation, the home of the Radon family, in a remote bay on Arapawa Island at the end of the Tory Channel in the Marlborough Sounds, almost at the entrance to the Cook Strait.

We were given a guided tour of the farm, and Jacob, one of Mike and Antonia's sons, showed how Arapawa Blue Pearls are produced, followed by morning tea in their home.

You also have the opportunity to spend time with the Radon family, hear about their life far from 'civilisation' and discover how the Blue Pearl came to be.

Imagine NZ Travel team